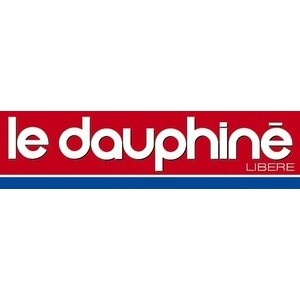 Cie Kahlua – « A Black Box Full of Surprises »
The Kahlua Company carefully set the stage for their performance which dazzled the audience Tuesday night.  The venue was packed and the crowd was won over by this work of ethereal poetic musical theatre.
When silence becomes music, when the body becomes percussion, and when movement becomes dance and theatre : magic is ensured.  Tuesday night, the audience plunged into a poetic and esthetic ambiance thanks to the three trained musicians who created "Black Box", a musical theatre performance for both children and adults.  As part of the "Contemporary Weeks Series" at the Conservatoire Hector-Berlioz, Matthieu Benigno, Nicolas Cousin, and Alexandre Esperet revisited themes of capricious inspiration and characters who surpass their creater.  The performance boasted an energetic staging where the artists intersected choreography with musical acrobatics, elaborate scores, humor and dreamscapes.  This black box earns a more fitting title: treasure chest.